The School District of Pickens County (SDPC) will open on a two-hour delay on Thursday, January 20, 2022, due to the continued danger of ice on shaded areas and on secondary roads. The two-hour delay gives additional time for ice to melt off the roads and will improve visibility for drivers. -- Morning 3K and 4K classes are canceled. PM classes operate on a normal schedule. -- No Buses on Icy Roads -- High school students (including Career Center) should check their Schoology messages for adjusted class times and bell schedules.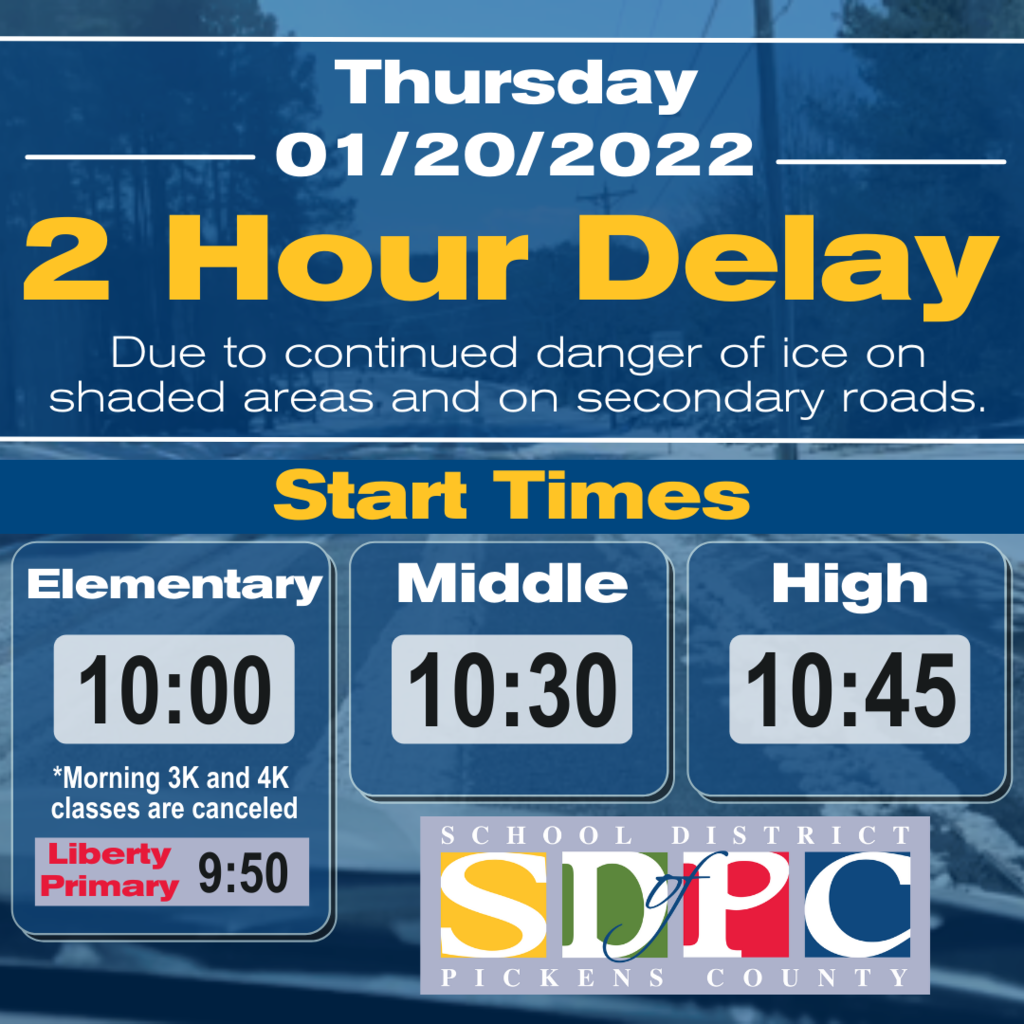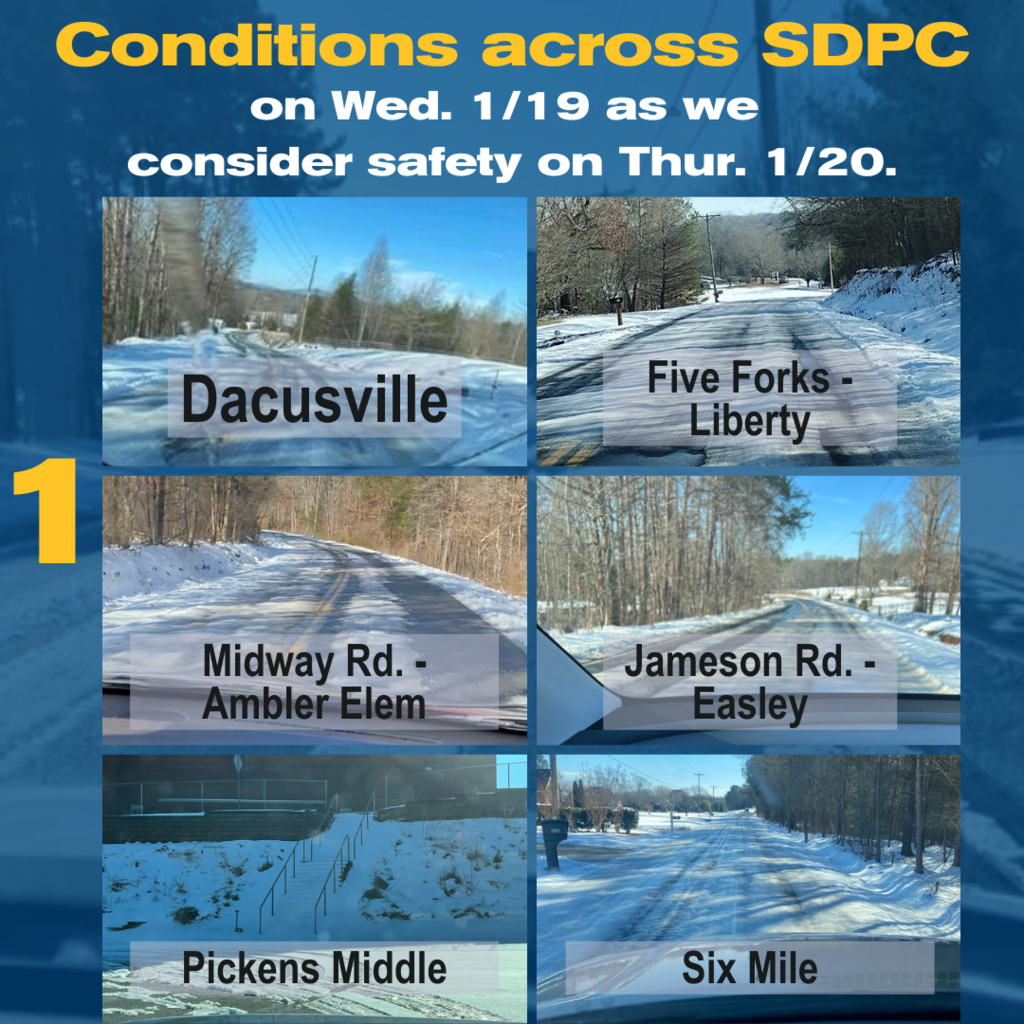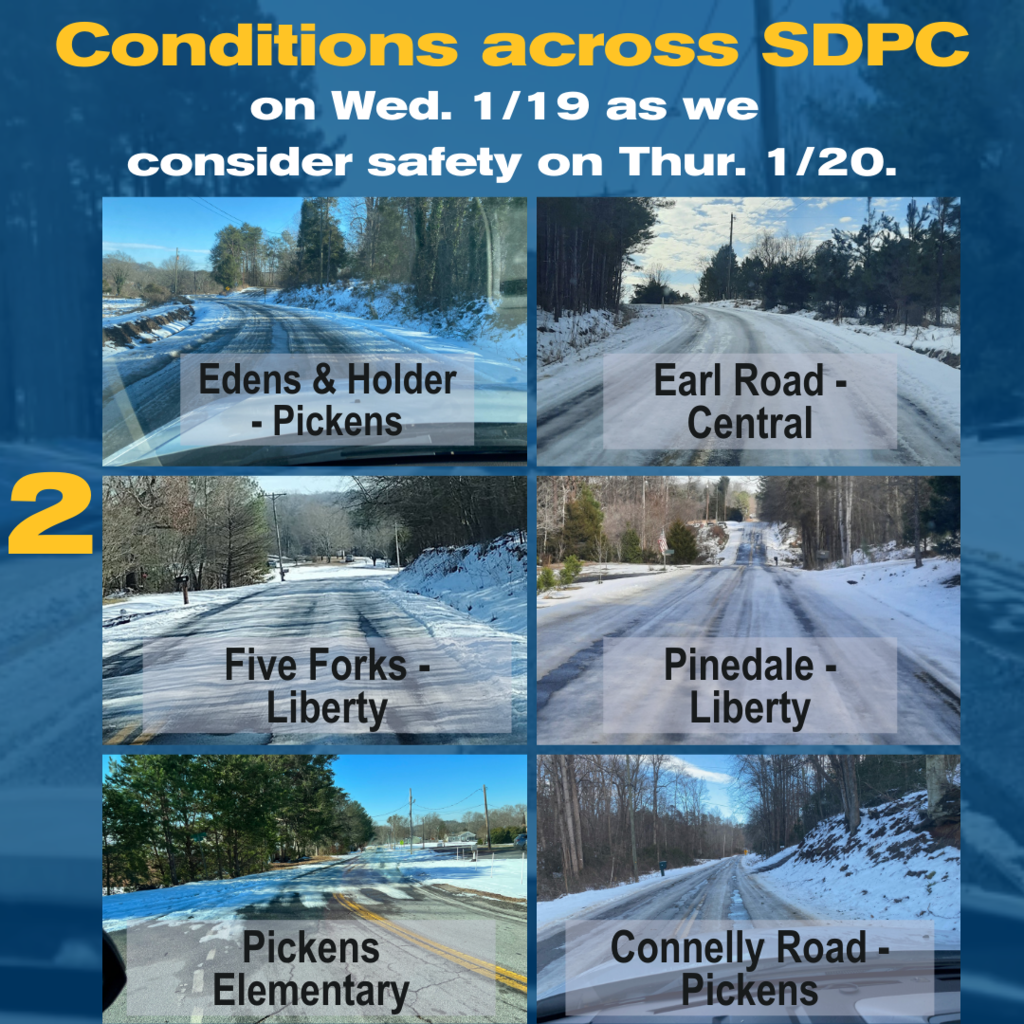 Wednesday, January 19, 2022 will be a Digital Learning Day for the School District of Pickens County due to the continued danger of icy roads. Students will not attend school in-person. While there are areas in our county that have improved, there are many shaded areas that continue to have noticeable ice and black ice on roads. Temperatures are expected to drop again tonight and are not predicted to rise above freezing until after 9:00 am. Even with a delay, transportation would have to occur on the roads prior to this time.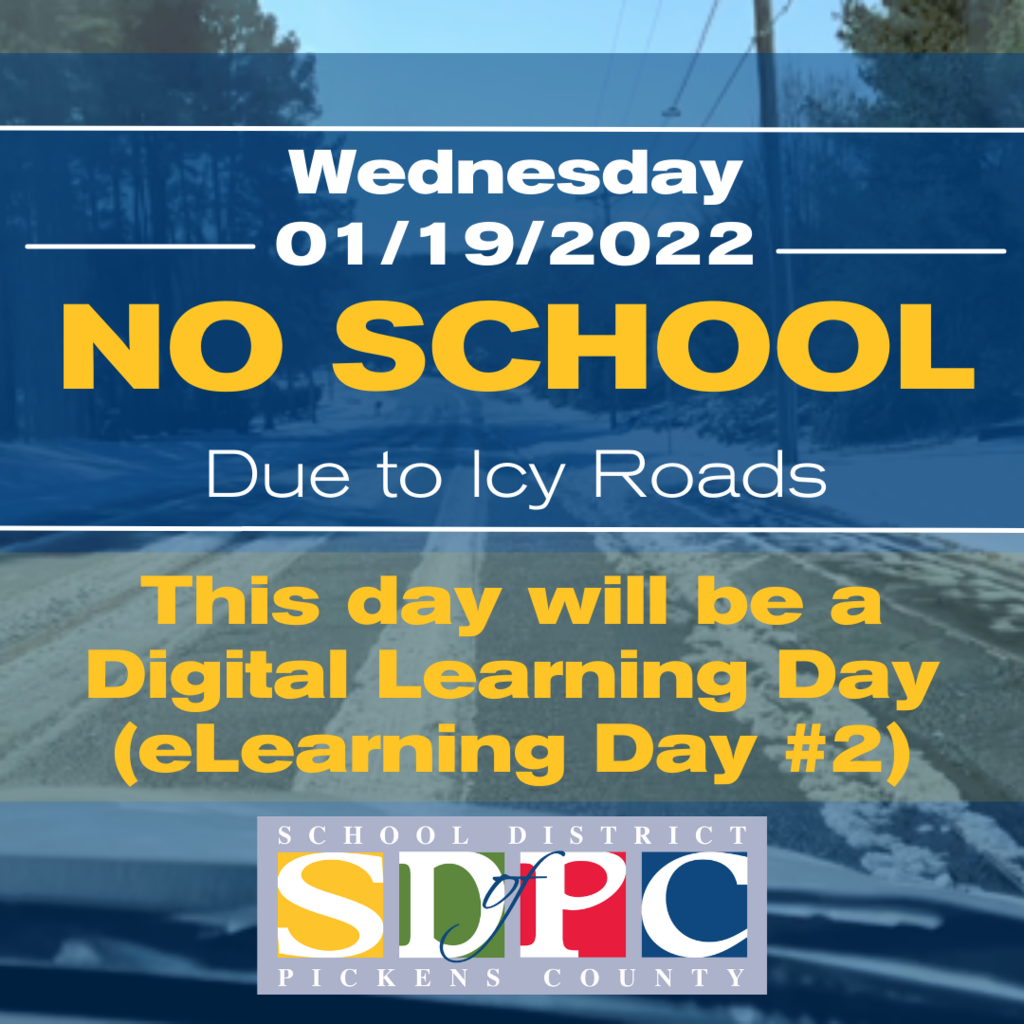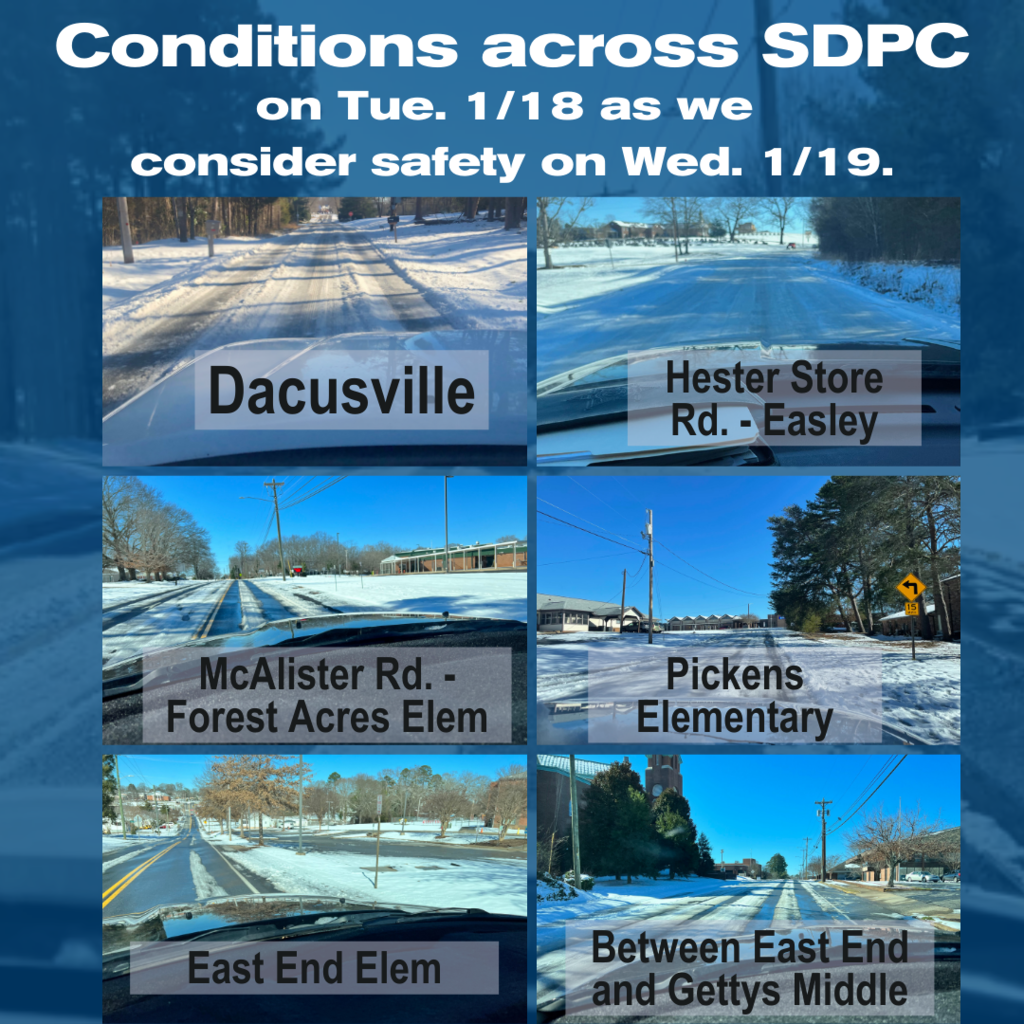 Tuesday, January 18, 2022 will be a Digital Learning Day for the School District of Pickens County due to icy roads. Students will not attend school in-person. Temperatures are expected to drop into the teens tonight following the snow, sleet, freezing rain from yesterday. Noticeable ice and black ice on roads throughout the county is a serious concern tomorrow morning. We will make a decision regarding school for Wednesday (January 19, 2022) on Tuesday evening.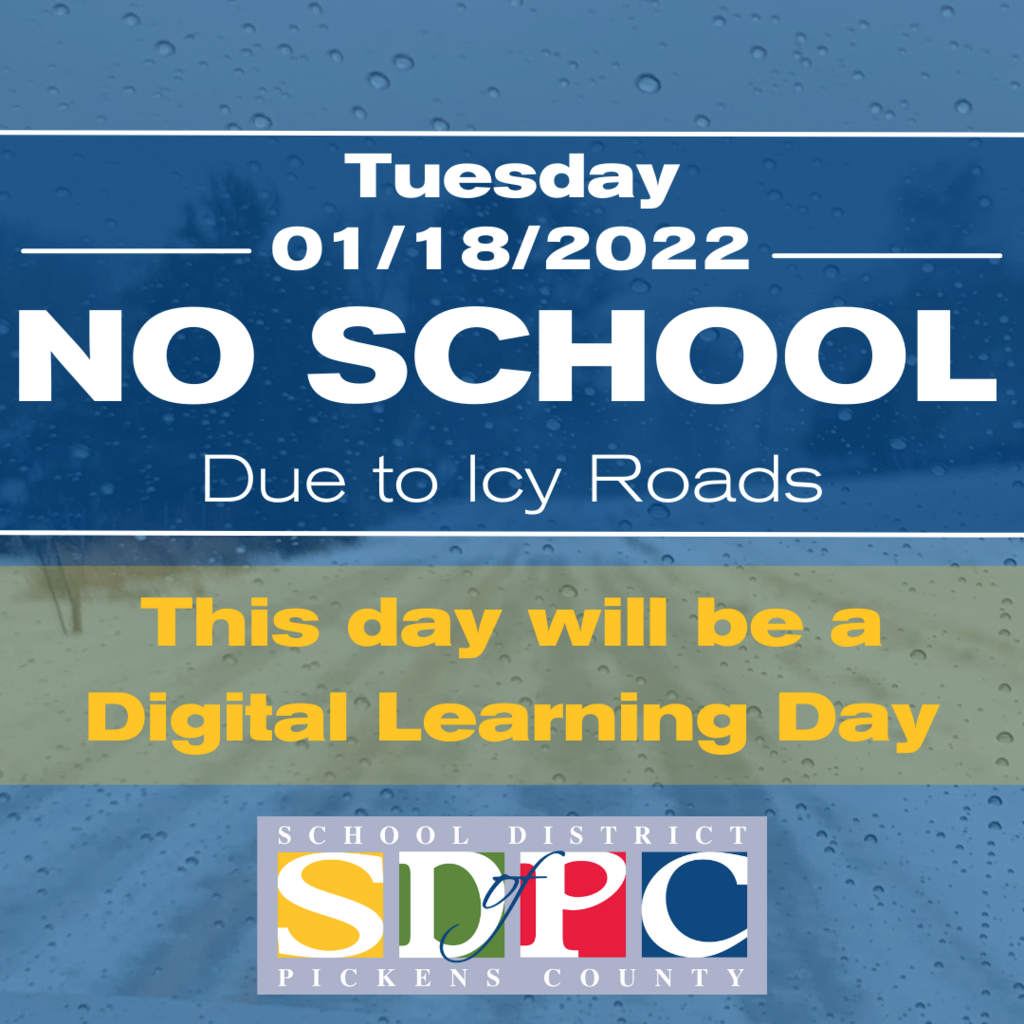 Save the Date for Kindergarten Registration! It's almost time for 3K, 4K, and 5K students to enroll for the 2022-23 school year! SDPC will start registration for the 2022-23 school year beginning in February. Parents can begin the registration process online now by entering their information into the New Student Gateway:
https://www.pickens.k12.sc.us/page/new-student-gateway
Schools will use this registration to contact parents of potential 3K and 4K students to set up screening appointments. More information regarding 3K and 4K programs for the 2022-23 school year will be available in February. For answers to common registration questions, visit our website at:
https://www.pickens.k12.sc.us/page/registration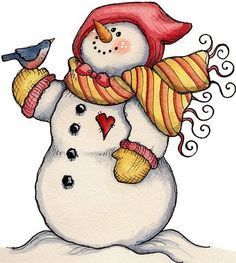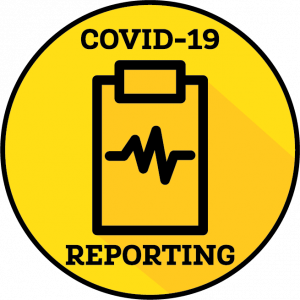 It's time for the Crazy Christmas Challenge! Students who complete 10 of the activities (and have an adult initial the box) will be eligible for a prize the first week we come back in January. Students who participate will need to turn in the calendar on January 4th or 5th to receive a prize. We hope all of our students will participate and have fun doing the crazy Christmas Challenge!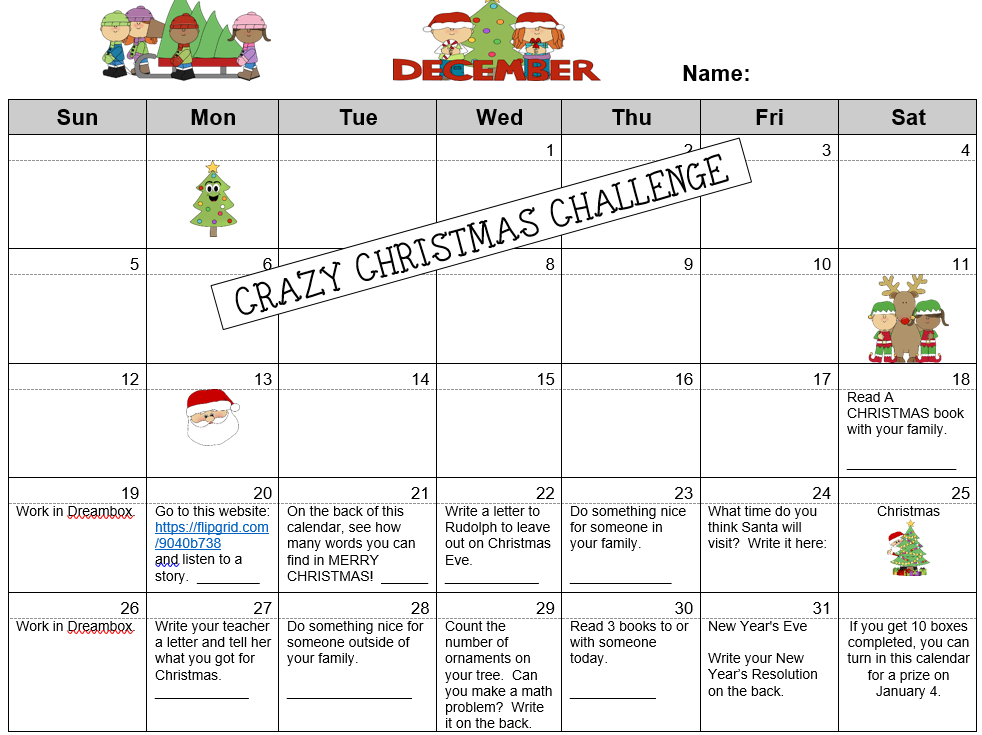 Just a reminder that we will dismiss at 11:30 tomorrow with 4K and 5K car riders beginning at 11:15. There is no ASC and no afternoon 4K. We will have the last bus routes so students may not leave SME exactly at 11:30. If your student is a bus rider, expect delays. Go Lions!!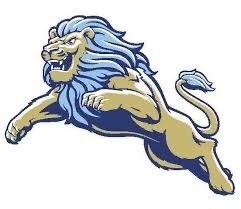 We need your help! If you use the playground or kindergarten courtyards after hours, we would appreciate your care of the facilities. Please throw trash away and leave the area as you found it. Thank you!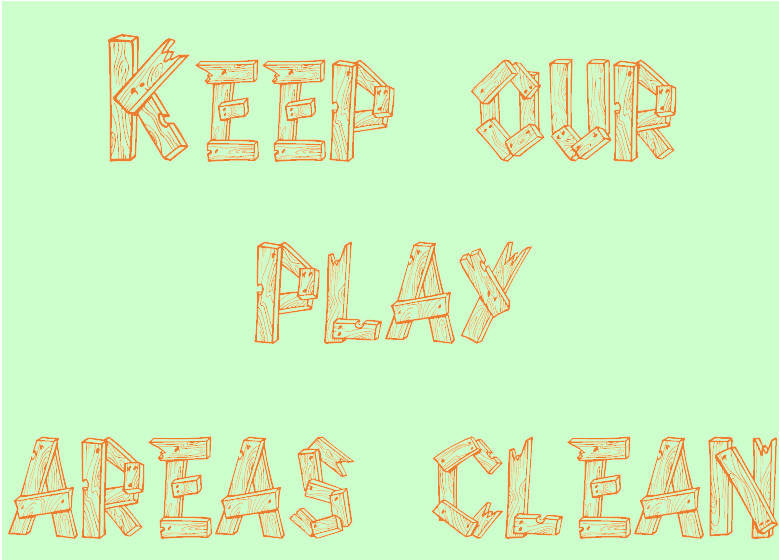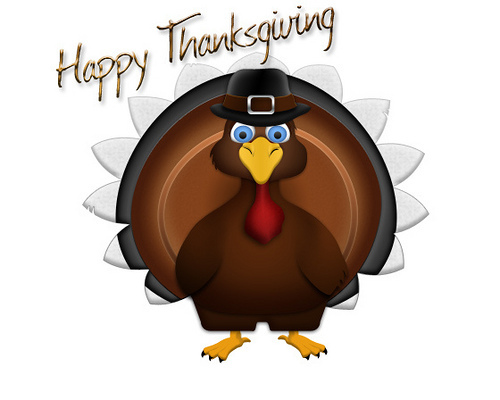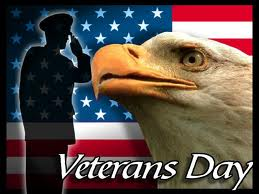 On November 11, we will have our annual Veterans Day program at 9:30 am outside the front of Six Mile Elementary. We invite all veterans to join us on that day to be honored in our program. Special seating for veterans will be to the right of the school (if you are facing the school.) If it is raining, the program will be cancelled.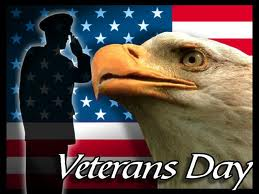 Just a reminder - Make up pictures will be on Wednesday, November 3. If you would like for your student to have their picture made on Wednesday, please let your child's teacher know.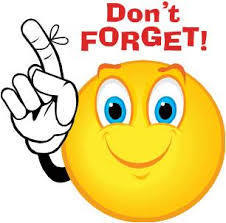 Reminder: As scheduled on the 2021-22 school calendar, there will be no school on Monday, November 1, 2021. Enjoy the long weekend! 🎃 🍁 🍂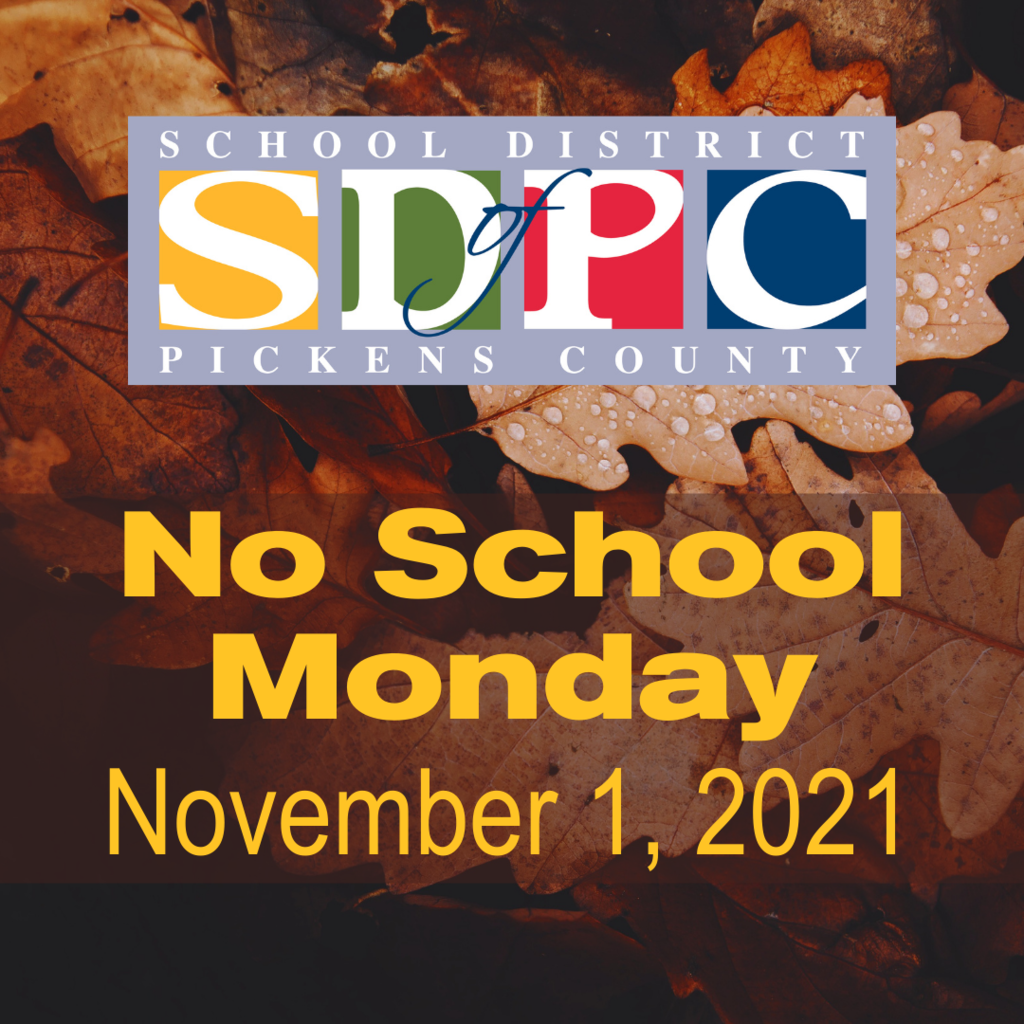 If your child is exhibiting COVID symptoms, has tested positive for COVID, or has been exposed to COVID in any way, please scan the QR code and complete the form to report this to the school. This ensures that we have accurate information and can proceed effectively.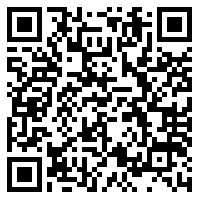 Blue Ridge Pediatric's Mobile Vaccine Clinic will be offering free Pfizer COVID-19 vaccine at Daniel High School Football game this Friday (10/1) from 6pm until halftime. Parents MUST be present with their students in order for their child to be vaccinated. The vaccine is FREE and available to any individual age 12 or older. Pfizer booster vaccines will also be given. The vaccination clinic will be located outside the gates so admission to the game is not required.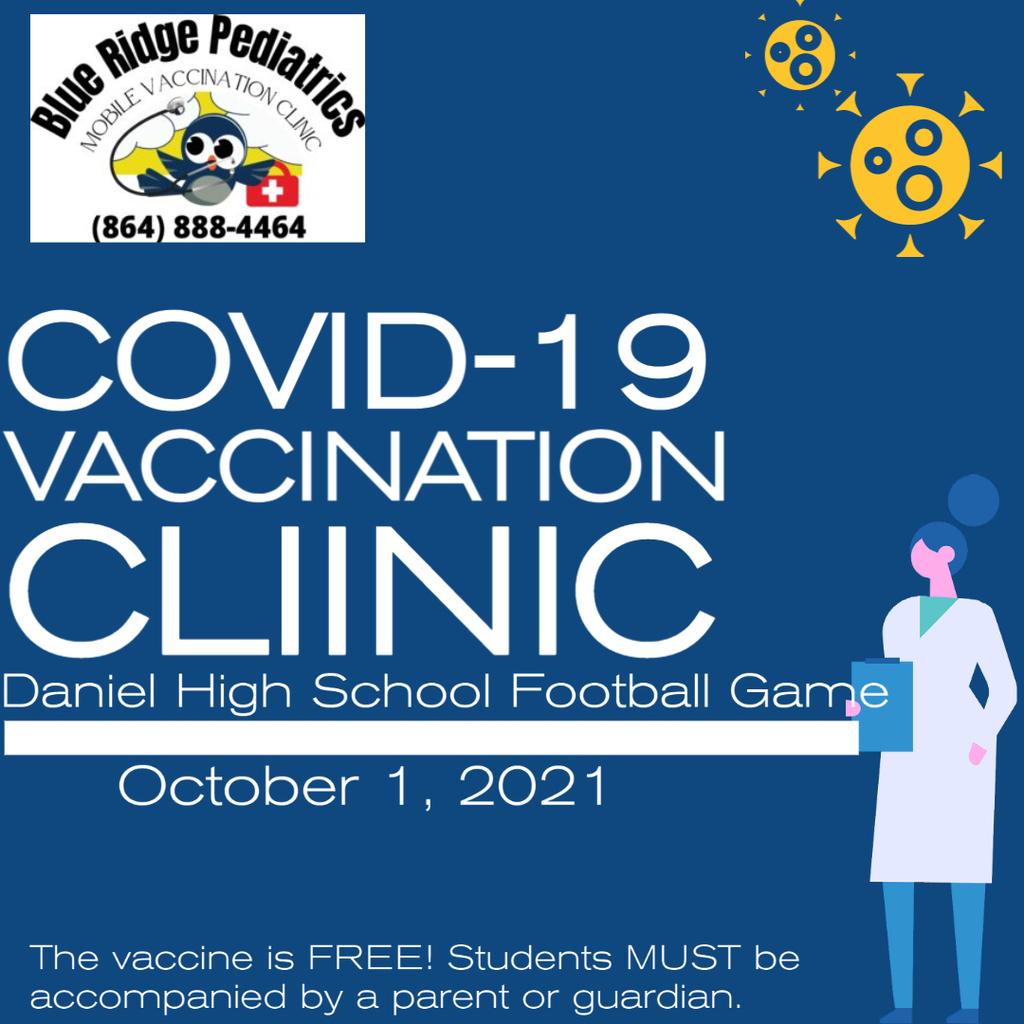 Picture packages are going home today. Please look through the package. Please return any pictures that you do not want with the money for the pictures that you want to keep. All money/pictures are due by October 8. Makeup pictures will be done on November 3.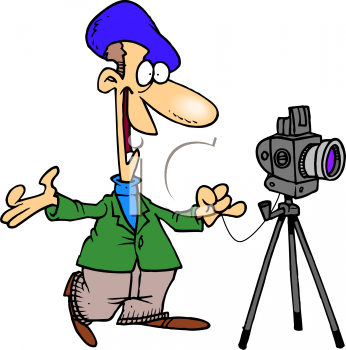 SDPC JOB FAIR Thursday, September 30, 2021 1-7pm Pickens County Career & Technology Center 990 Chastain Road Liberty SC, 29657 Join SDPC for our Job Fair on September 30. We will be interviewing candidates on site for positions including Teachers, Custodial Staff, Food Service Staff, and Grounds Crew. Those interested should apply at
www.pickens.k12.sc.us/page/join-our-team
(if unable to complete application prior to job fair, Chromebooks will be available to complete the application on site).